Faculty and Staff

Enna Hirata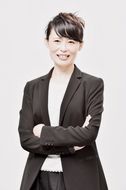 Degree

Ph.D. in Business Administration (Kobe University, 2016)

Educational Contents

Undergraduate Course: Management Theory 1, Global Logistics, Graduate Course: International Transport Economics, Advanced International Transport Economics

Research Interests

In International Transportation Lab, our goal is to understand transportation and logistics from a global perspective and to solve corporate and social issues in the field of international transportation. Specifically, we apply economics and business administration theories, as well as machine learning and other techniques to analyze data and build models. We also actively conduct international collaboration and industry-government-academia cooperation. Recent major research topics include the followings:

Transportation policy related (e.g., analysis of the competitive situation of container shipping market, analyzing impact of the covid-19 on logistics, analyzing logistics trends using SNS data, demand forecasting using deep learning methods);
Management-related (e.g., analysis of customer satisfaction questionnaires using natural language processing method, M&A of shipping companies);
Carbon neutralization in maritime sector (e.g., emissions measurement using AIS data and research on emissions reduction and trading, alternative fuels, slow steaming);
Digitalization in supply chain (e.g., blockchain, physical internet applications and social implementation).

Message for Students

We welcome students who are self-motivated to undertake research autonomously. Our lab is especially suited for students who are interested in conducting data-driven research. In addition to conducting research with a high degree of freedom in the field of international transportation, we offer opportunities to interact with overseas researchers and to present research results at academic conferences.

Research Areas

Humanities & social sciences / Economic policy: Transport Economics, Transport Policy, Shipping digitalization
Informatics / Intelligent informatics: AI, Machine Learning, Deep Learning

Affiliations

Information Processing Society of Japan (IPSJ),International Association of Maritime Economists (IAME),International Conference on Transportation and Logistics (TLOG),Japan Logistics Society (JSL),Japanese Society for Artificial Intelligence (JSAI),Japan Society of Logistics and Shipping Economics (JSLSE),Workshop for Logistics in Asia

Academic Journals

Asian Journal of Shipping and Logistics,International Journal of Shipping and Transport Logistics,Journal of Marine Science and Engineering,Logistics,Maritime Business Review,Sustainability,Transport Research ,Etc.

International Conferences

Asian Logistics Round Table,International Association of Maritime Economists,International Conferences on Transport and Logistics,International Forum on Shipping, Ports and Airports,Etc.