Faculty and Staff

Kazuyo Yamaji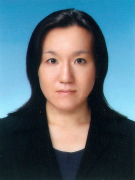 Degree

Ph. D of Science (Kyushu University, 2006)

Educational Contents

Meteorology, Atmospheric environment, Environmental simulation

Research Interests

To well understand the atmospheric environment by using simulation technics.

Atmospheric pollutants such as photochemical oxidants, aerosols, and their precursors affecting human health and ecosystem have been paid the highest attention.

Message for Students

Enjoy campus life. And then please knock on my room when you are interested in atmospheric environment and environmental simulation.

Research Areas

Atmospheric and environmental science

Affiliations

Meteorological Society of Japan, Japan Society for Atmospheric Environment, Japan Society of Atmospheric Chemistry, Japan Geoscience Union

Academic Journals

Atmospheric Chemistry and Physics, Journal of Geophysical Research-Atmospheres, Atmospheric Environment, Scientific Online Letters on the Atmosphere, Geophysical Research Letters, Water, Air, & Soil Pollution, etc.

International Conferences

International Global Atmospheric Chemistry Programme (IGAC), American Geophysical Union (AGU), European Geosciences Union (EGU), Atmospheric Sciences and Applications to Air Quality (ASAAQ), Community Modeling and Analysis (CMAS), etc.