A visit by Lecturer Xiaoning SHI and Lecturer Xiaojun HU, Shanghai Jiao Tong University
Last Update 2012.01.06
Lecturer Xiaoning SHI and Lecturer Xiaojun HU, Shanghai Jiao Tong University,visited the Graduate School of Maritime Sciences, Kobe University from 21st to 23rd December. The purpose of the visit was to achieve the joint project between both universities: To explore Three Principles of Marine Transportation in East Asia, which was sponsored by Kobe University's Programme for Promotion of International Exchange.
Both of the Lecturers attended the meeting for Three Principles of Marine Transportation Research and provided special lectures.
Moreover, we had the exchange of various views regarding Marine Transportation, Port Engineering, Energy-Environment Researches throughout this occasion.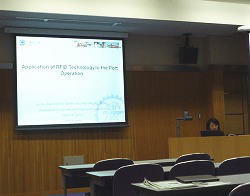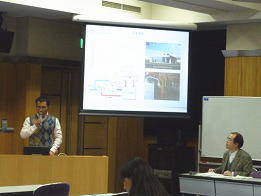 Special lecture by Lecturer Xiaoning SHI Special lecture by Lecturer Xiaojun HU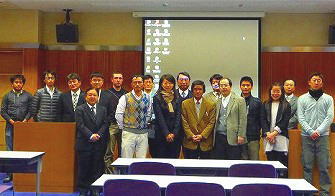 Group photograph